Main content starts here, tab to start navigating
COVID Safety
Our top priority is the safety and well-being of our team members, our guests, and each and every member of our community. To keep all of us safe, we have implemented new health and safety protocols that go above and beyond our already strict standards.
Here's how we keep you and our employees safe!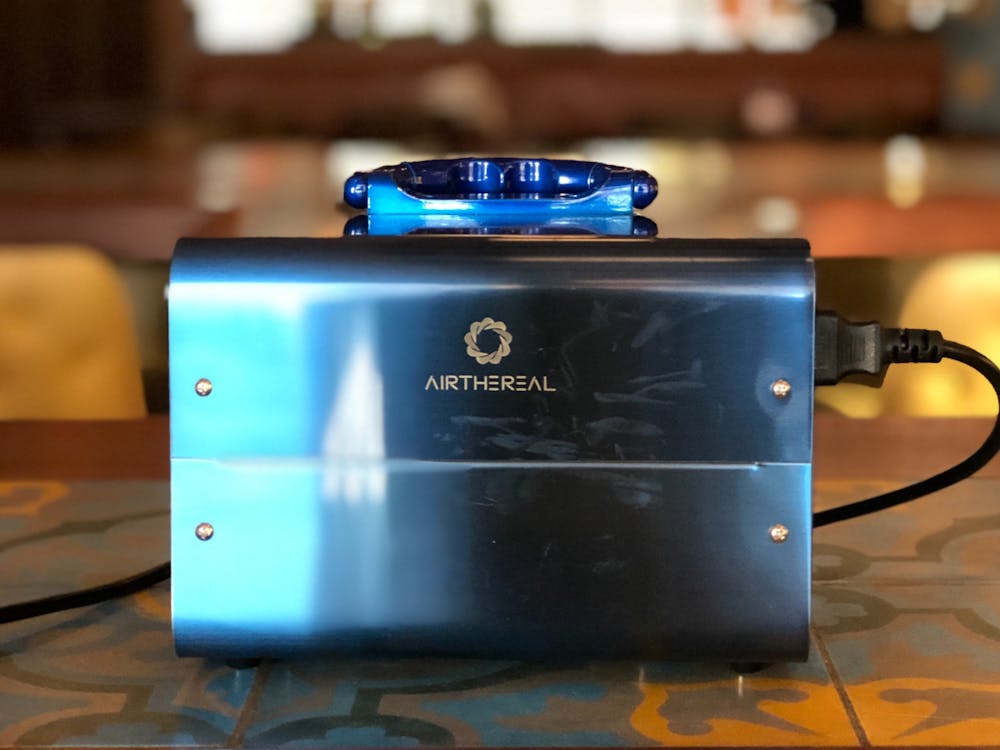 Airthereal Ozone Generator
We use this twice a week to deodorize and sterilize the entire restaurant of any odors, mold, bacteria, viruses, and volatile organic compounds.



Less Contact
Tasteful plexiglass partitions can be found throughout the restaurant. In addition, all employees are required to wear a mask. When not seated, guests are required to wear a mask.
We hope to see you soon!